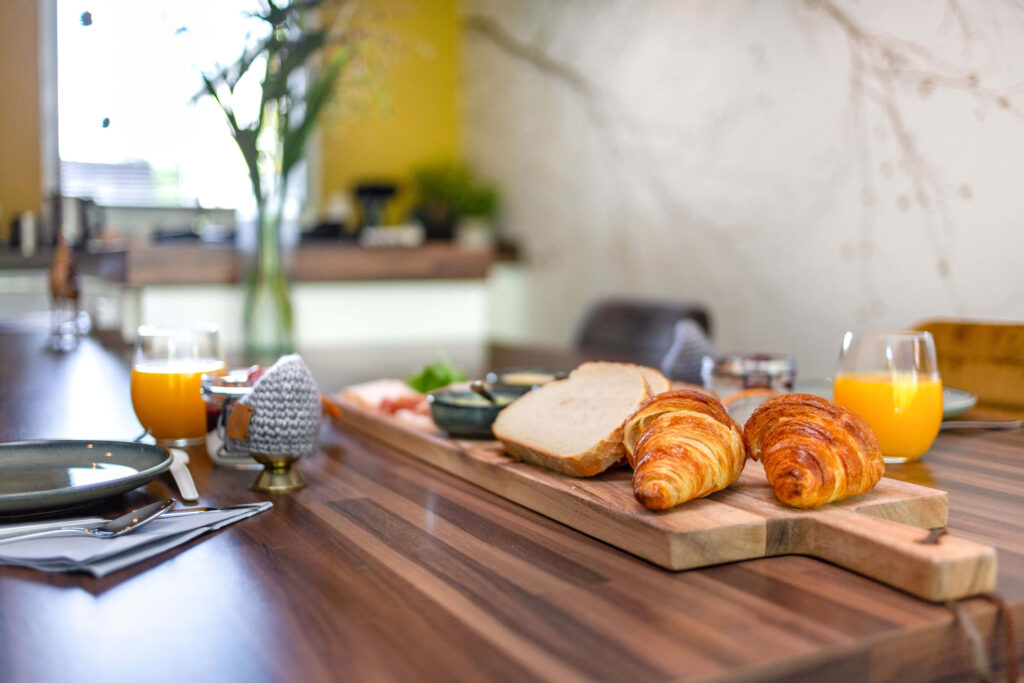 a good start is half the work
Breakfast
For breakfast we serve an extensive platter with bread from Apeldoorn's best bakery Keurhorst.
You can optionally book breakfast for € 15,00 per person. Besides breakfast at our place, we offer the possibility to have breakfast in at Restaurant Anne&Max (5-10 minute walk).
Or one day with us, the other day with Anne&Max, for a bit of variety!
If you want to arrange breakfast yourself, that is of course also possible and therefore you can use our refrigerator and crockery.
feel at home
Shared areas
In addition to the comfortable rooms, we offer more facilities. Take a seat on the couch in the living room and feel free to grab one of the books or magazines we have available. Just turn on the TV and watch that important sports game? Also possible! For the game freaks we have enough choice and for this you can move to the kitchen. You can get coffee and tea here for free. For a small fee you can grab a drink from the fridge. Want to cook a meal yourself? This is possible if you have reserved the house exclusively as a group. This is unfortunately not possible for individual reservations due to safety and practical reasons. However, there is an oven, microwave and crockery available. Finally, there is also a lovely garden that you can use!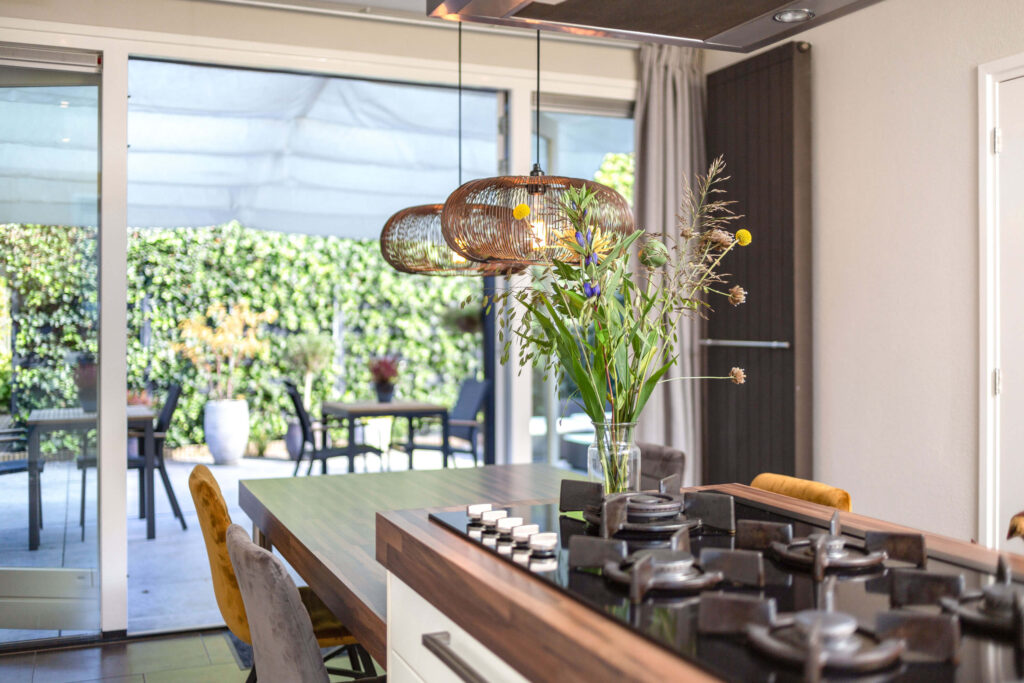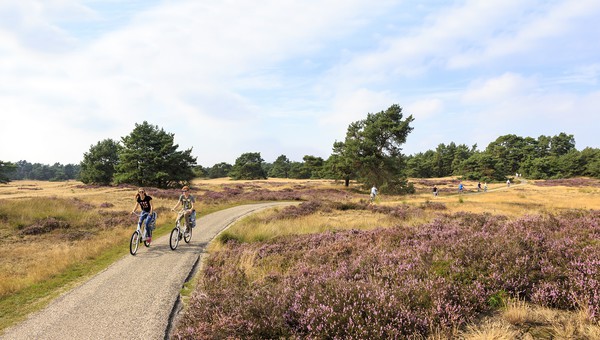 explore the area
Bicycle rental
There is so much to see and to do in the area!
Of course you can bring your own (electric) bicycle or mountainbike. They can be safely stored in the garage. You can also rent an (electric) bicycle from us. The costs are € 12.50 per day for a normal bicycle and € 25.00 per day for an electric bicycle. Please make a reservation in advance!