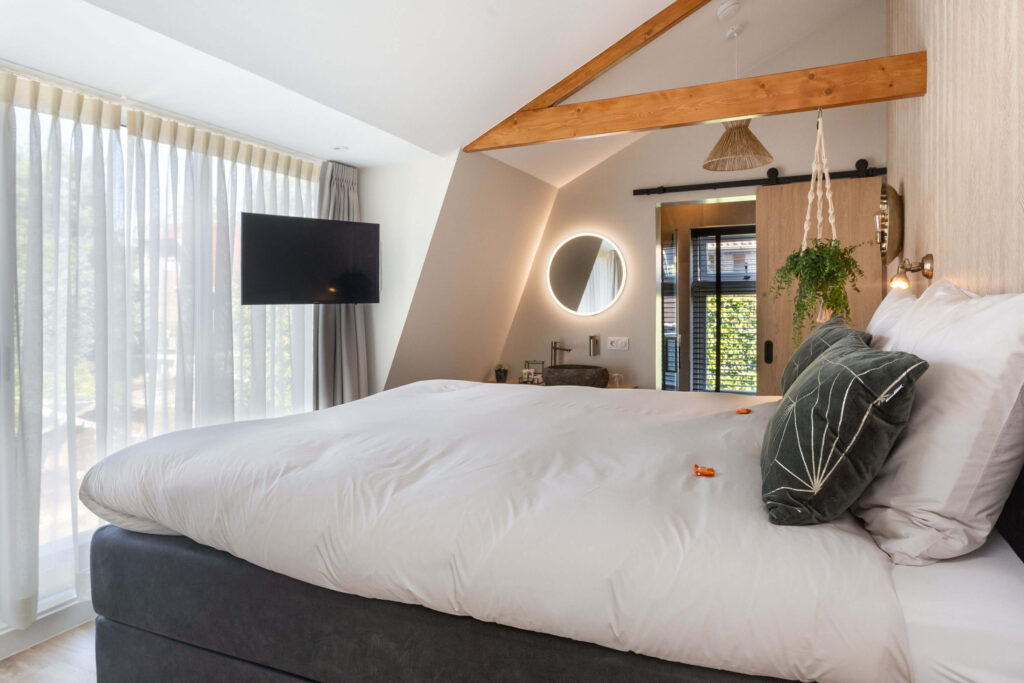 first floor
The Back Room
The large windows make this room nice and light. The seating area and bathroom are lowered, which creates a playful effect. The room is located at the back of the house and is fully equipped with everything you need!
Rate
from € 90,00 / night
Room facilities
Double boxspring
Cosy couch
Private bathroom with raindance
Föhn
Coffee / tea facilities
Smart TV with Netflix
Airconditioning
Video impression Back Room
REVIEWS
What guests say about this room

We were looking for a B&B for 1 night after a day in the sauna. Very surprised by the beautiful B&B. Everything has been thought of, very tastefully decorated and beautifully renovated. Good beds, lovely shower and a delicious breakfast. We will definitely come back!
Other rooms