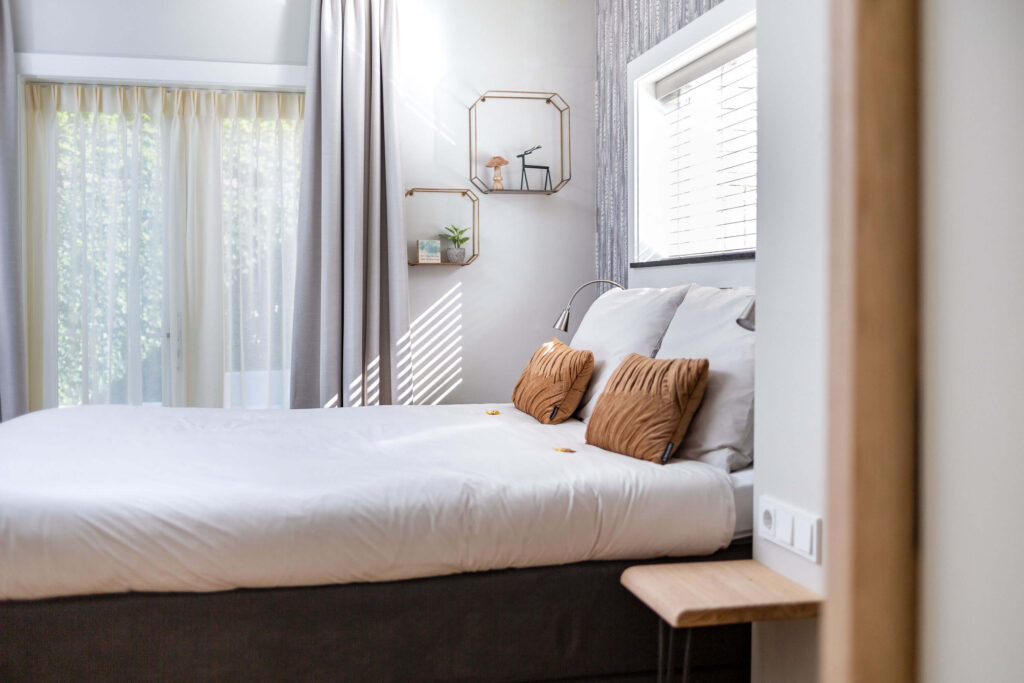 ground floor
The Garden Room
This room has a spacious private bathroom with a walk-in shower. You can walk straight into the garden through the patio doors. Due to its location on the ground floor, this room is in close connection with the communal sitting area and kitchen.
Rate
from € 100,00 / night
Room facilities
Double boxspring
Comfortable seats
Luxurious bathroom with walk-in shower
Patio doors to garden
Föhn
Coffee / tea facilities
Smart TV with Netflix
Airconditioning
Close to communal sitting area and kitchen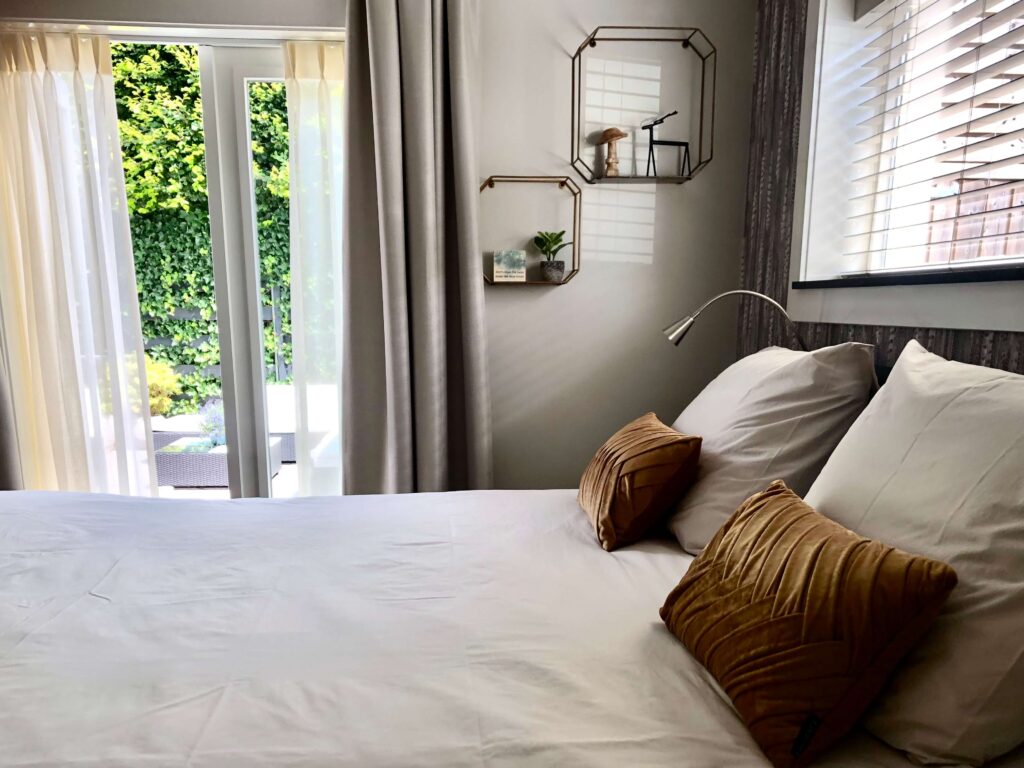 Video impression Garden room
REVIEWS
What guests say about this room

RECOMMENDED! Was TOP! Was the 1st guest in the garden room of this fine small-scale B&B on July 8, 2021. Everything is still super new, fully equipped! Lovely bed and pillows, rain shower, really luxurious! Reception was welcoming by Emily and daughter. Plenty of privacy but they are there if you need them. B&B is in reality even more beautiful than in the photos. Free parking next to the house and within walking distance of the center of Apeldoorn. Also nice to rent this B&B with friends or family, then the whole house, incl. beautiful living room, more than fully equipped kitchen (free coffee and tea) and garden with lounge sofa for yourself! Definitely come back here! After those 2 nights in the garden room, I really had the feeling that I had had a holiday! Thank you!
Other rooms